Each month, a study guide for a Pathwork Lecture or concept is prepared that includes worksheets, charts, and additional Pathwork resources. There is no charge to download.
Study guides are divided into 4 weekly self-study portions, emphasizing different aspects of the main concept.
Monthly newsletters include highlights from each of the 4 weekly portions, along with links to articles and videos to illustrate the concepts.
Weekly Self-Study notices include 1 of the 4 study guide sections, plus access codes for free online meetings.
All subscribers receive the monthly newsletter. You may subscribe or unsubscribe to the optional weekly notices at your convenience by clicking on the "subscription preferences" link at the bottom of every notice.
Click on the Contact Us tab to sign up!
2018 Monthly Newsletters and Study Guides:
January
Newsletter: PL 153 Overview
Click to view online newsletters
-- Study Guide:
Click on lecture title to download .pdf.
Man's battle is in the holding on to his ego faculties. This is because he desperately fears the involuntary processes. He fears everything about it, either consciously or unconsciously or both. Study guide explores 4 sub-topics of the lecture: Overexertion of ego creates unbalance, The role of Images in unhappiness, Involuntary Processes that you already trust, and Fear of success / Fear of the Abyss.
Explore your understanding of the concepts!
Free Online Weekly Meetings
Wednesdays and Saturdays
7:00-8:30 US EST
9:00-10:30 am EST Sundays added 2017
Anyone who receives a copy of the weekly self-study notice is welcome to listen in. In order to participate, you must have read the main lecture, the current weekly notice, or at least one segment of the full monthly study guide.
Meeting format is described in detail at www.pathworksteps.org.
You may join the meeting via the Internet, using a computer, mobile phone, or table. You may also call in. Local and international access lines are available.
Convert the US Eastern meeting times to your local time zone using www.thetimenow.com.
Jan creates a 5-10 minute video presentation at the end of each month, based upon discussions and questions from the online meetings. YouTube Playlist:
2016 https://youtu.be/fRu4ZnGbuSA
Please consider making a donation: Click for PayPal link
All of the self-study materials, audio files, and movie segments on this site are provided at no charge and may be copied or distributed freely.
If you find them useful, please consider making a donation towards website and teleconference expenses. Click on the PayPal link (above) to start; you will be guided through the process on a secure site.
Any amount is appreciated!
Or contact
Jan
directly for more details.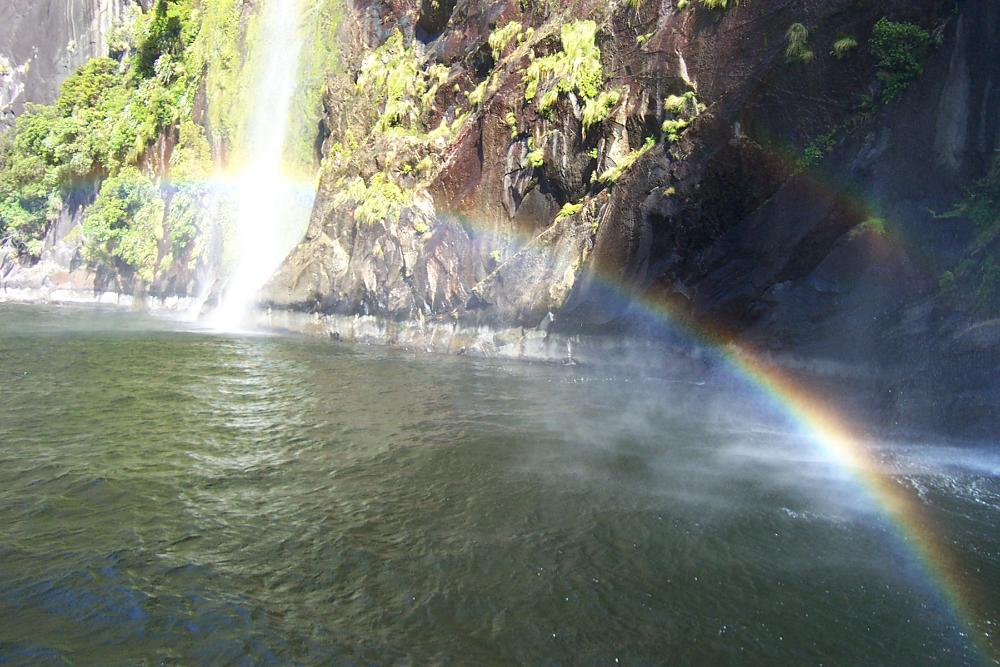 Waterfall and Rainbow, South Island, New Zealand