The Pathwork lectures offer tools, techniques, and concepts to support us during the most painful phase of spiritual evolution ­­ awareness ­­ by explaining the incongruities and paradoxes between the unitive and the earth plane. Understanding allows us to connect to inner knowing and our Real Self, our divine natural beingness.
Study Guides, audio and video files of online presentations may be downloaded at no charge from this website. Videos of 2008-2010 presentations are available on YouTube.
In 2014, Jan asked long ­term 'self­-study' Pathworkers to volunteer for free individual sessions that were recorded, to give others an idea of how the concepts might be applied to an individual's unique circumstances, also offered during the free weekly group teleconference as. These recorded sessions are also available on YouTube along with 17 full length presentations and a dozen brief 'trailers' or samples from the 90 minute presentations.
Jan hosts free weekly teleconferences which are open to anyone on her contact list (click the MailChimp link below or fill out the contact form). Weekly study guides support the weekly teleconference topics and also personal self-­study.
There is no obligation ­ monthly newsletters are sent to everyone, weekly to those who sign up for the additional option. Your information is not shared with any individual, group, or organization.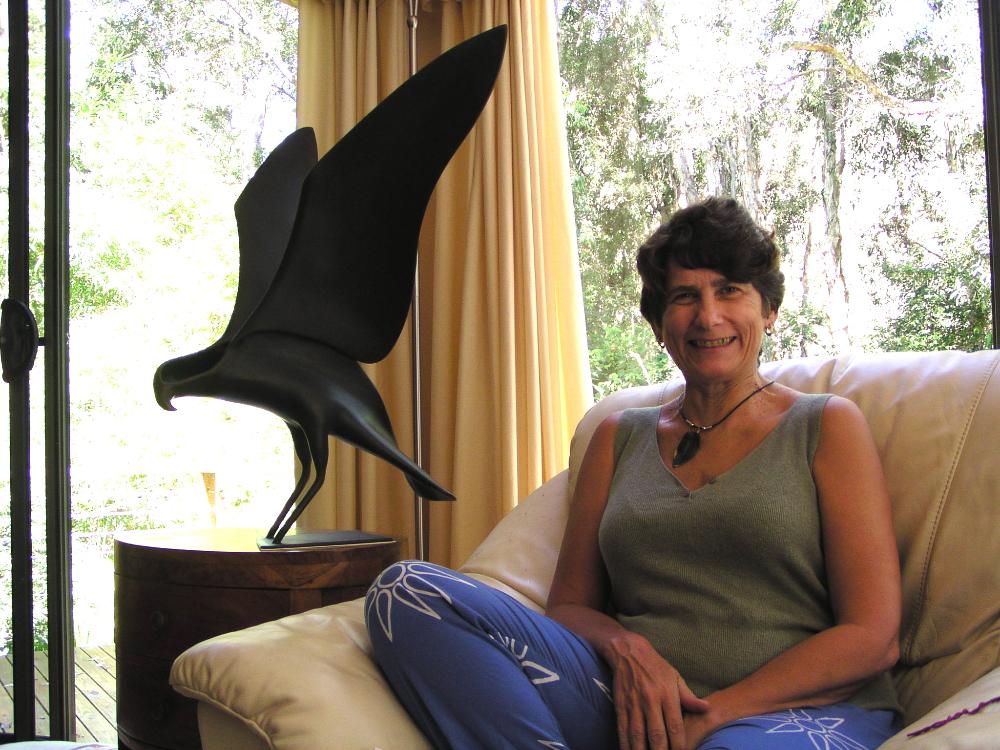 "Harrier Hawk" Trevor Askin 2004 bronze sculpture