International Pathwork Foundation
All 258 Pathwork lectures may be downloaded from
Find websites, study materials, and online classes at
Free Resources page at www.pathwork.org
Links to communities and Helpers in your area
http://pathwork.org/pathwork-communities/
Listen to the Lectures
Gary Volbracht created audio versions of all 258 Pathwork Lectures.
They are available on iTunes at no charge.
Direct link: https://itunes.apple.com/us/podcast/pathwork-lectures-by-eva- pierrakos/id819545226?mt=2
Just download them!

Become a Pathwork Foundation member!
Support the International Pathwork Foundation for a modest $30 annual contribution / $3 a month.
Members have access to Pathwork members resources that includes all the edited lectures, Q&As, additional materials, The Path to the Real Self (PRS) manuscript by Eva Pierrakos, plus worksheets from the Pathwork Teachers Helper Database.

In 2016 we added 127 personal session tapes, recorded from 1960 to 1965,of Eva Pierrakos in her personal role as a Pathwork Helper and also as the Guide (as 'Trance Sessions'). These private recordings were generously donated by Jose Ascencio, an early advocate of the Pathwork.

Google Search Tip:
Have favorite topics or interests?
Copy and paste the following sentence into the search box:
"your phrase" site:pathwork.org/lectures
Replace the words "your phrase" with the word or phrase you are searching for
(remember to keep the quotes)
You may also use this to search for study guides on this website:
"PL number, title, or concept" site:janrigsby.com
Google will return a list of every lecture your word or phrase appears in.
Too many? Try again with a different phrase!
An Index to the Q&A Sessions:
Pathwork Helper Jill Loree has indexed the Question and Answer sections of the lectures, in addition to Q&A evenings that were numbered (i.e. PL 54) or catalogued as a continuation of a numbered lecture (i.e. 220qa).
Google word searches often return too many results to be useful. This index, originally created by Michael Bratnick, is a gift to the English-speaking Pathwork community from the Dutch Pathwork.
Free Weekly Lecture Quotes
She also serves several hundred English speakers via weekly emails. You may sign up for these weekly gems by emailing Saskia directly at s.hontele@freeler.nl. She would be delighted to support your interest. One brief email per week will be sent.
Film Suggestions
Explore your understanding of the concepts!

Some films seem to be universally accepted for their vision, integrity, and message. Groundhog Day (1993), Defending Your Life (1991) and the original Matrix (2000) each illustrate profound abstract truths while entertaining us.
For those who have seen 'The Karate Kid', the phrase 'wax on, wax off' instantly communicates profound truths about the wisdom of gaining skills incrementally, a form of 'one step at a time', before learning to integrate them into a whole new stage of self-development.
Often a particular concept is best illustrated through one or two scenes ­­ or even a well­ done trailer. When these are available on YouTube, I include that link. Consider how you might visualize spiritual principles!
Pathwork Concepts - Film Suggestions 2017
Cosmic Principles PRS 07 Film Suggestions
Self-Search PRS 4 / PL 26 - Short Film Suggestions
Self-Confidence: Its True Origin and What Prohibits It PL77 Film Suggestions
Child Consciousness and Adult Ego PL182 Film Suggestions
Human perception and perspective: PL249 and PL171 Film Suggestions
Three Basic Personality Types: Reason, Will and Emotion PL 43 Film Suggestions
Unity and Duality PL 143 Film Suggestions
Incarnatory Processes & Life Tasks PL216 Film Suggestions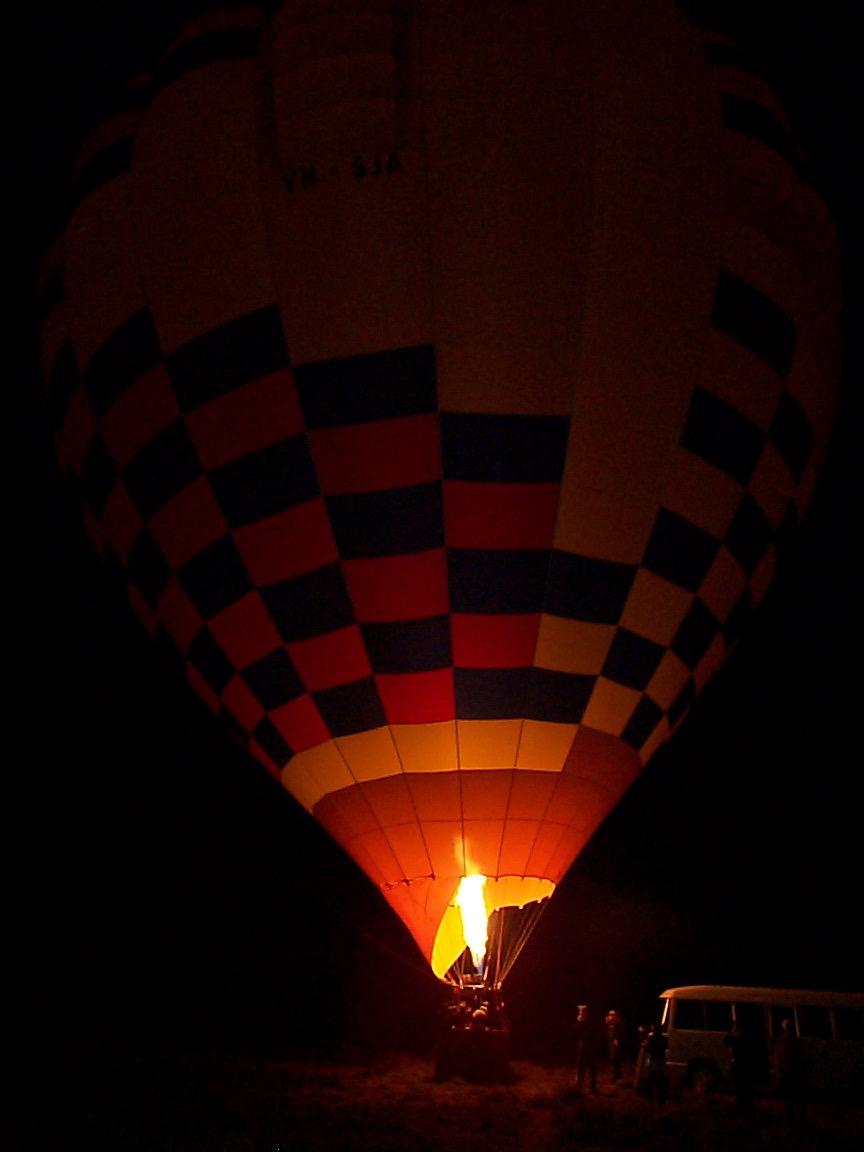 Hot Air Balloon being inflated NT Australia