All Newsletters are FREE:
Subscribe via my MailChimp contact list.
Subscription Options:
You may select / de-select these options as many times as you wish in order to manage your inbox.

Monthly newsletters: Summary of the monthly topic. Archived copies are available on individual Pathwork Lecture pages along with the study guide plus links to YouTube videos introducing the topic.
Weekly notices: Each weekly notice contains 1/4 of the full study guide, so that you can pace your reading. Weekly notices also contain the access codes for all of the weekly meetings.
Quarterly workshop flyers: Starting in May 2022, the 5th week of each monthly topic cycle will be a practical demonstration of Pathwork concepts and 'tools' for understanding them. Donation: $10-40 or what works for you.
Individual Sessions: Information sent only on initial subscription signup. Otherwise, contact Jan for updates.
Please enter your contact details by CLICKING HERE
or go to http://eepurl.com/uLlYj
Only your first name, email address, and country are required.

If the MailChimp subscription link (above) is not working, or to contact Jan directly with a question or suggestion, please click here to email.
Your comments or suggestions about this website -- such as out of date / confusing text, or broken links to any of the documents or YouTube videos -- would be greatly appreciated!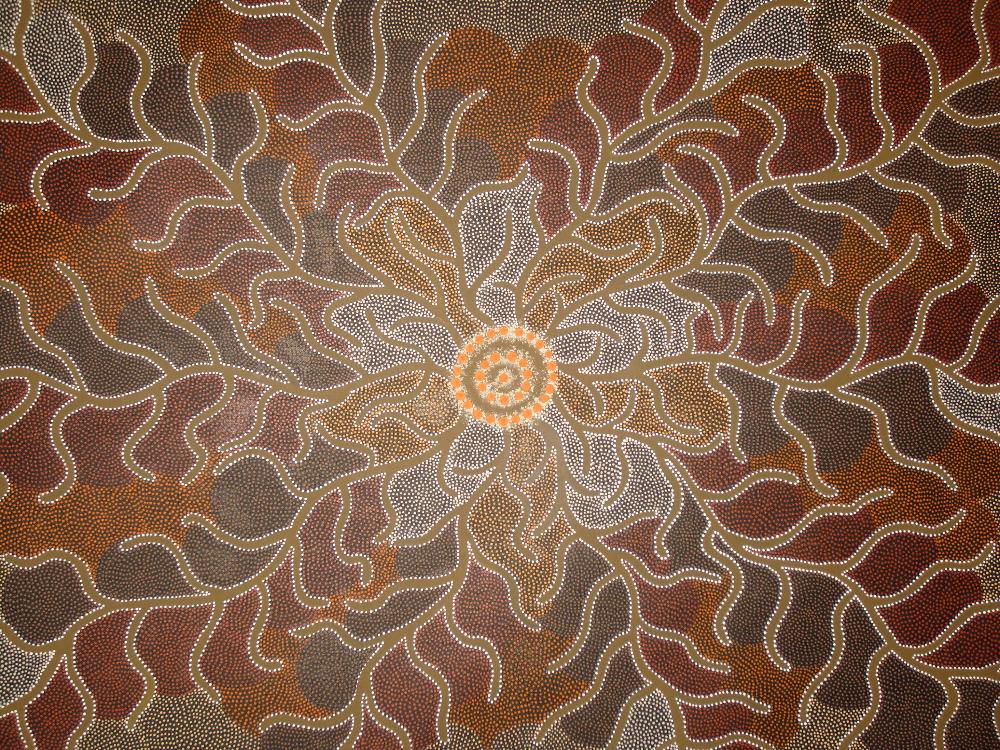 Bush Potato Dreaming - B Egan
All materials on this site are available at no charge.
Please donate to support this work.
Three Levels of Reality
PL 162
The first level of reality is
what you think exists.
The second level of reality is
what actually exists.
The third level of reality is
what could exist.
It is preferable not to discuss this in a philosophical, general, or theoretical manner. The more specific and personal you can be in assimilating what I outline here, and the more you can apply it to the seemingly most insignificant, subjective experiences and reactions in your daily struggles, the better it is.
Three Levels of Reality PL162
Full text of this lecture available:
http://pathwork.org/lectures/three-levels-of-reality-for-inner-guidance
Self Esteem
PL 174
If you can conceive of yourself as the essence of life -- with all its incredible powers, possibilities, and inherent potentials, as a forever changing expression of life -- you will indeed know that you are deserving of your own esteem and acceptance.
You will be able to see the traits you hate and still not lose sight of the fact -- of who you essentially are.
Self Esteem PL 174

Full text of this lecture available: