Receive free monthly newsletters by joining my MailChimp contact list.
If you are able to sign up on the MailChimp site, you may select to receive Weekly Self-Study notices, sent every Sunday. Each notice contains 1/4 of the full study guide, plus access codes for the weekly meetings. You may select / de-select this option as many times as you wish in order to manage your inbox.

All subscribers receive the monthly newsletters. Monthly newsletters may also be downloaded individually instead, along with the full study guides, on each annual summary page.
Please enter your contact details byCLICKING HERE
Only your first name, email address, and country are required.
or go to http://eepurl.com/uLlYj
The messaging form below does not include subscription options.Please only use it if the MailChimp link (above) is not working, or to contact Jan directly.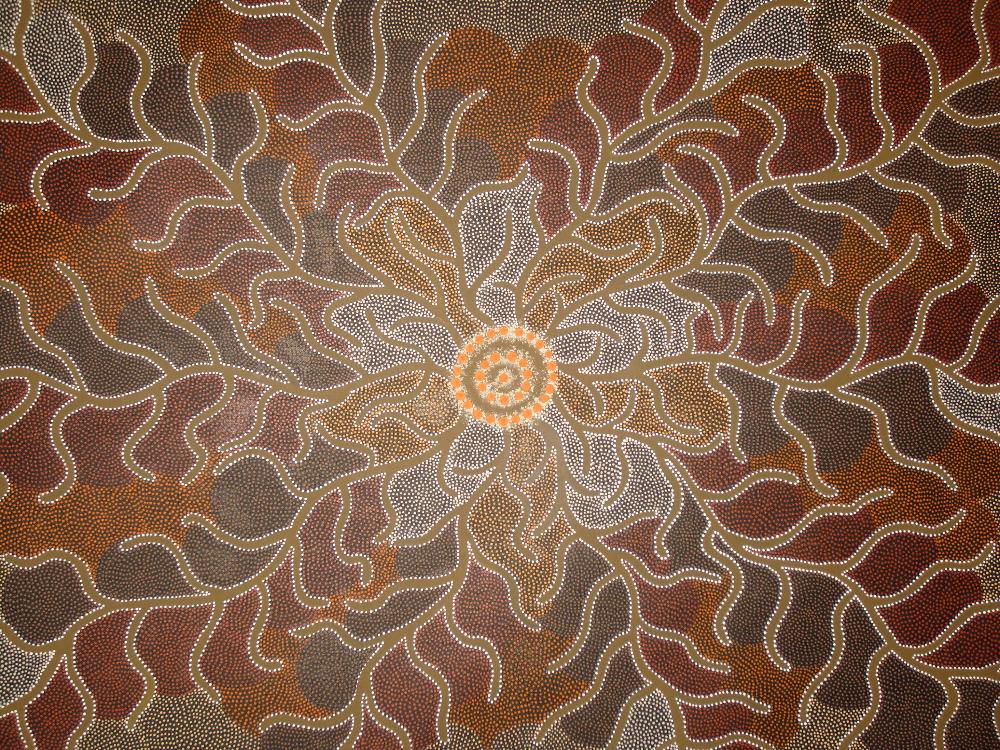 Bush Potato Dreaming - B Egan
Three Levels of Reality
PL 162
The first level of reality is
what you think exists.
The second level of reality is
what actually exists.
The third level of reality is
what could exist.
It is preferable not to discuss this in a philosophical, general, or theoretical manner. The more specific and personal you can be in assimilating what I outline here, and the more you can apply it to the seemingly most insignificant, subjective experiences and reactions in your daily struggles, the better it is.
Three Levels of Reality PL162
Full text of this lecture available:
http://pathwork.org/lectures/three-levels-of-reality-for-inner-guidance
Self Esteem
PL 174
If you can conceive of yourself as the essence of life -- with all its incredible powers, possibilities, and inherent potentials, as a forever changing expression of life -- you will indeed know that you are deserving of your own esteem and acceptance.
You will be able to see the traits you hate and still not lose sight of the fact -- of who you essentially are.
Self Esteem PL 174

Full text of this lecture available: