Each month, a study guide for a Pathwork Lecture or concept is prepared
that includes worksheets, charts, and additional Pathwork resources.
Each study guide is divided into 4 sub-topics, emphasizing different aspects of the main concept.
Click on the Pathwork Lecture # tabs (above, click on 'more' to view them)
to download study guides and access YouTube presentations.
Click on the Contact Us tab to sign up!
2023 Monthly Newsletters
Note: free workshops will replace the regular meetings when a 5th week is inserted.
click here for a brief outline.
2024 Monthly Newsletters
January topic and newsletter in process...
Above: Video Summary of the March 2018 topic:
Transition from the No-Current to the Yes-Current PL 125
Study Guides may be downloaded on the PL# pages
Explore your understanding of the concepts!
All of the self-study materials, audio files, and movie segments on this site are provided at no charge and may be copied or distributed freely. If you find them useful, please consider making a donation towards website and teleconference expenses. Click on the PayPal link (above) to start; you will be guided through the process on a secure site. Or contact Jan directly for more details.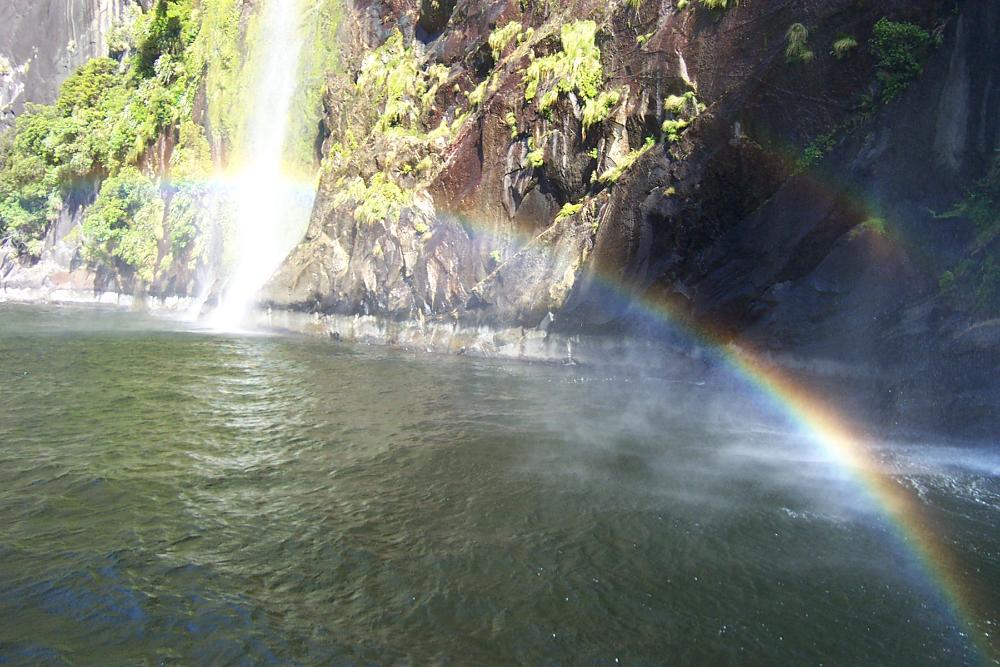 Waterfall and Rainbow, South Island, New Zealand
All materials on this website are available at no charge.
Please donate to support this work.
Daily Review
PL 28
The Guide refers to Daily Review as 'spiritual hygiene'.
Exercise: Keep a record of incidents that disturb you. Focusing upon subtleties may help us from becoming distracted by exaggerating or over-dramatizing a situation. Notice feelings of discomfort, where your suspect you may be uninformed, ignorant, unprepared, or unaware.
Each week, see if you can relate with the sub-topic.
All you need is a ½ page of lined paper per day. Create 4 columns. At some point during each day, jot down brief notes about each incident (limit:10 per day). Eventually, this can become a thought process.
1. Two to three words to identify each incident (no details)
2. What feelings or emotional reactions came up
3. The judgments or conclusions you came to at the time
At the end of each week, read through your entries and complete the last column:
4. What do you notice today that you did not notice at the time? Are there patterns?
5. Using your preferred form of meditation (sitting, walking, or while doing 'mindless' chores) reflect upon your early childhood experiences and how they relate to your feelings in the present.